Wooden bed frames add gorgeous classic look to any modern bedrooms. Metal bed frames are nice but wooden beds offer a rustic look in a wide range of styles. A wooden frame will always be a high-quality hand crafted bed, whether you need that for your children or one your master bedroom.
Because it is made by hands, frames could be a bit expensive than ready made ones. One best thing about these beds is that they will stand the test of time. Important is that, that you choose a frame that is sturdy and matches perfectly with your décor. Considering a wooden bed for your child, you must think about the safety.
There are a few things to consider when looking for a wooden frame.
What size is the frame?
Slat or sprung slat base
The colour of the wood
The overall size of the frame
Consider styles that you want to buy.
Ottoman storage beds
Bunk beds
Sofa beds
Divan beds
Researching all the pertinent information about the beds is an unnerving task. So, to assist your search, we made a small list of best wood bed frames in the UK for you.
Wilton Bed Frame by John Lewis & Partners
If you want to buy a bed frame for your kids, Wilton design is the best.
The Wilton bed frame comes is a single size bed
It comes in three beautiful colours white, grey and wood.
This bed is particularly safe for your children but not under the age of 4
Its base offers solid slats for a firmer base.
For traditional look, there are slats used in headboards.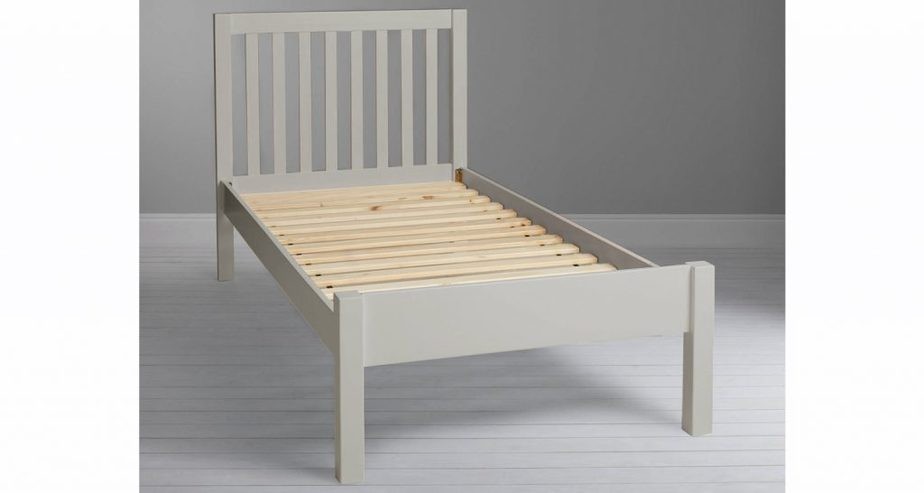 Silentnight Dakota Oak Wooden Bed Frame
This wooden bed frame offers a farmhouse design
It has a matching head and foot end
It comes with sprung slats in its base
This bed has a double and a king size variant
It also comes with a one year guarantee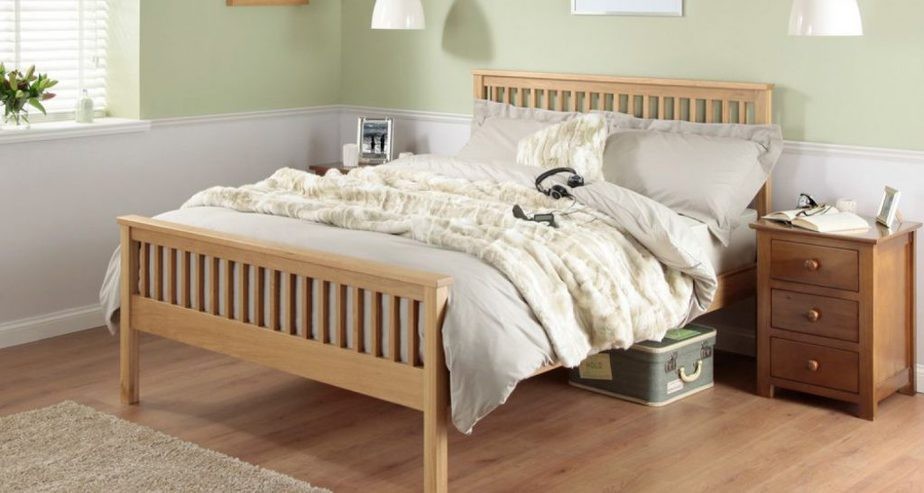 Woodstock Wooden Bed Frame
Woodstock Bed Frame comes in three sizes: single, double, and king.
There are only two colours to select from white or ash wood.
Bed base offers solid slat or a sprung slat base.
This bed offers one-year warranty.
They are very sturdy and provide a strong platform for your mattress.
Two people can assemble it in 30 minutes.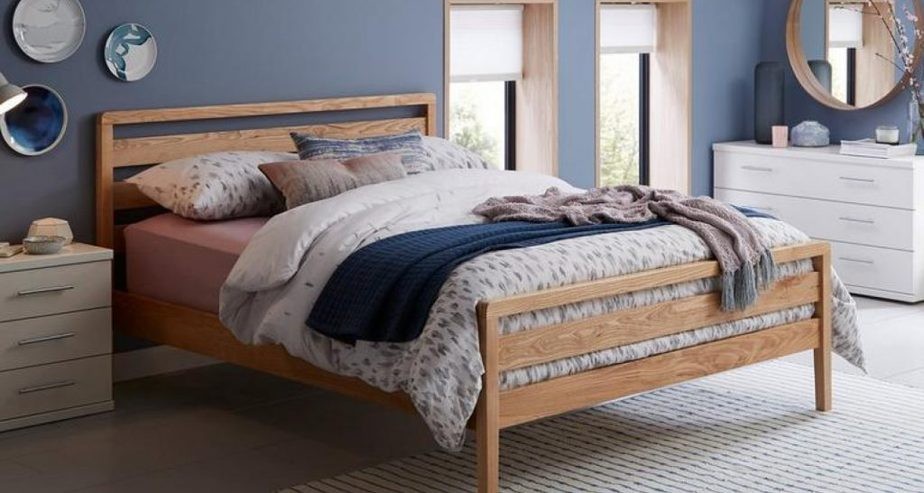 Birlea Corona Wooden Bed
If you are considering a more old-fashioned bed frame design, the Birlea Corona bed frame that might just be the end of your quest.
This bed design has a curved headboard
Bed base has solid slates
This bed also has two size variants: double and king size
Bed is really sturdy
This bed frame offers natural wood with amazing appearance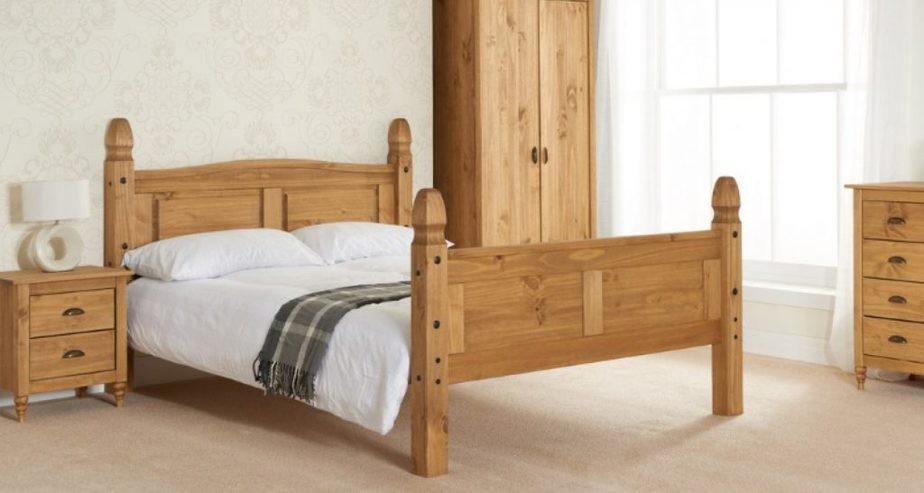 Bergamo Solid Oak Wooden Bed
The Bergamo Bed is a remarkable piece made of American white oak. The headboard and footboard complement whole design. Both head and foot ends are slated for classic design.
This bed frame is offered in both double and king sizes. The sprung slats make this bed very comfortable. The frame is very sturdy with a lot of storage space underneath. Bed base has slats and comes with a 5-year warranty.
Mattress for this bed has to be bought separately. Overall, this bed frame is very stylish and well-constructed. This wooden frame offers options for sprung slats too.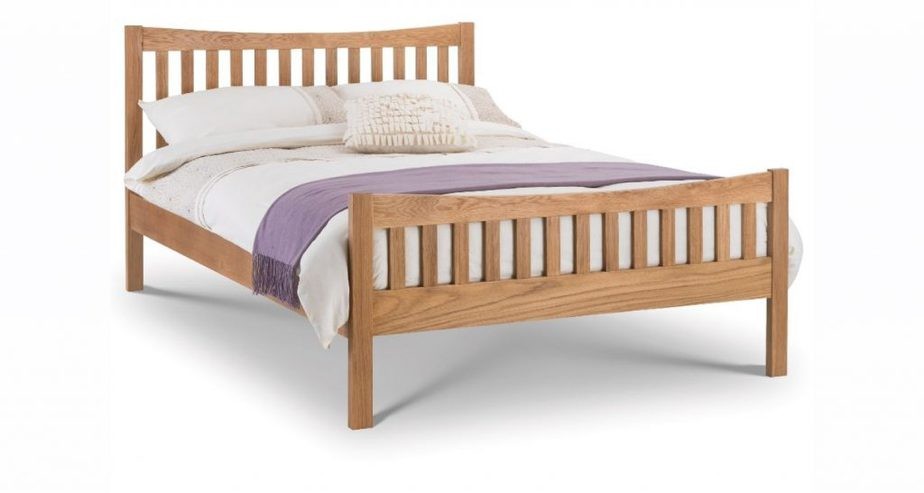 Conclusion
Right bed frame are hard to find. Even if you find one, there is no guarantee it will be sturdy. So, to get best possible there is, read our guide. Slats of base completely depend upon your selection and choices. You can wither choose solid or sprung slats.
Hopefully, you can now choose best bed frame for your home after reading our guide. Consider ever possibility discussed in the guide to find the perfect solution.