Metal Beds Frame – All Sizes Of Beds
---
Metal Bed Frame - All Sizes Of Beds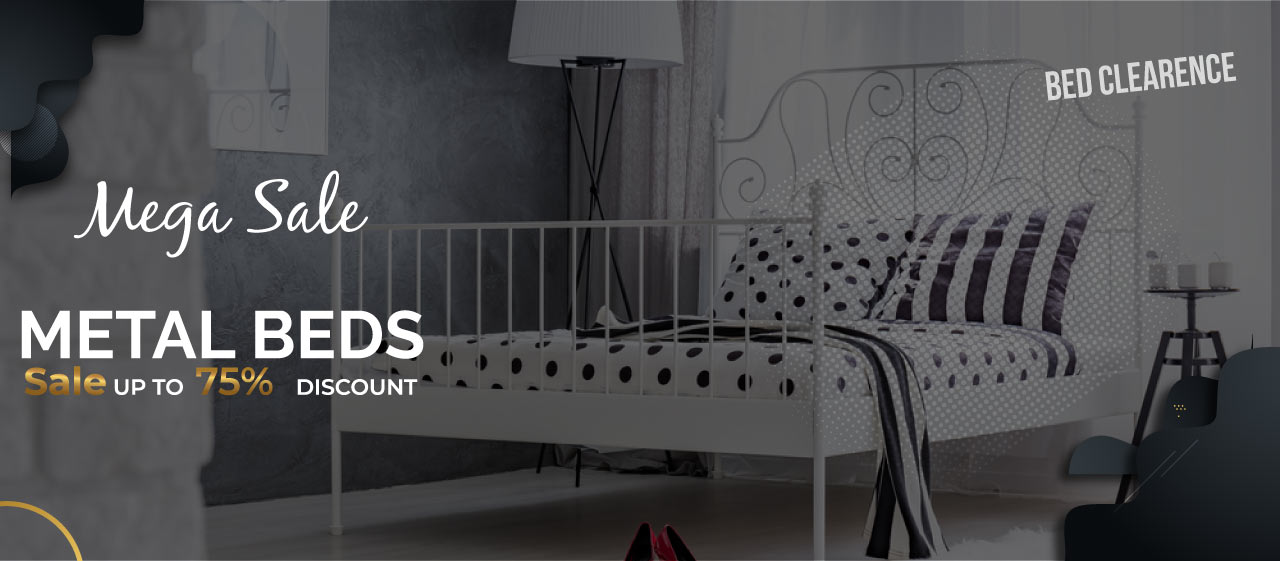 Metal Beds
Your bed is the most significant part of furniture in your bedroom, so it's dynamic that you pick the perfect one for you. When you are looking for a bed, you will be considering whether it looks good with the decoration of your room, along with the size you need and the comfort it will provide. Metal bed frames can be design with different shapes and sizes so you can always find something great. At Bedsland these Metal bed frame are extremely strong. They are robust, long-lasting and reliable. Metal beds are easy to assemble and easy to clean. These beds are lightweight which is a major reason why people prefer Bedsland metal beds. Moreover, easy to move easily to handle. We are providing metal beds specially designed for children, adults and aged people according to their interests in different colours. Metal beds are also preferable due to its weather-resistant power. Metal beds we are offering are in linear design, foldable and vintage styles. Silver, white, and black bed frames are by far our most popular items and they certainly add an unrivalled level of style to your bedroom. Browse our range of metal beds today.
Services We Offer:
Free & Fast Delivery – Mainland UK
Return Free replacement/exchange 30 days trail with Money Back Guarantee.
Check out our other Products:
Divan Beds
 – 
Sleigh Beds
 – 
Leather Beds
 – 
Wooden Beds
 – 
Bedroom Furniture
We are selling our bed frame almost up to 70% discount price.