Mattress toppers not only look wonderful but are comfortable. They offer you blissful sleep, add supportiveness into your saggy or worn out mattresses and even offer less sweaty night time.
Market is full of wonderful products in amazing shapes and sizes. To make sure that you find one which addresses your needs, we offer a list of mattress toppers we have selected. From thin to thick, there is a great variety for everyone.
Panda mattress topper
Panda memory-foam topper is lovely in so many ways.
It offers brilliant cushioning, and offers support more like memory-foam.
Hydro foam infused with gel keeps your body at normal temperature.
Its cover is eco-friendly, hypoallergenic and breathable.
The thickness of this topper is 5cm which offer change of feel in any mattress.
It wraps you on memory-foam and you will not be able to feel the movements of other person on the bed.
Naturalmat Tremendous Topper
One thing about Naturalmat's toppers is that they are offered in huge variety of sizes. These mattress toppers are love and cared.
It is very thick up to 7cm topper.
It offers layer of natural fibres.
Latex made of rubber offers a supportive core.
Layers of cashmere are comfortable and also good for regulating temperatures,
Organic lambswool is best for better breathing during sleep.
The White Company Luxury White Down Topper
This topper is two layers.
Upper layer that is soft like a cloud, while the lower second layer is durable.
Layers are covered in pure cotton.
This topper feels super luxurious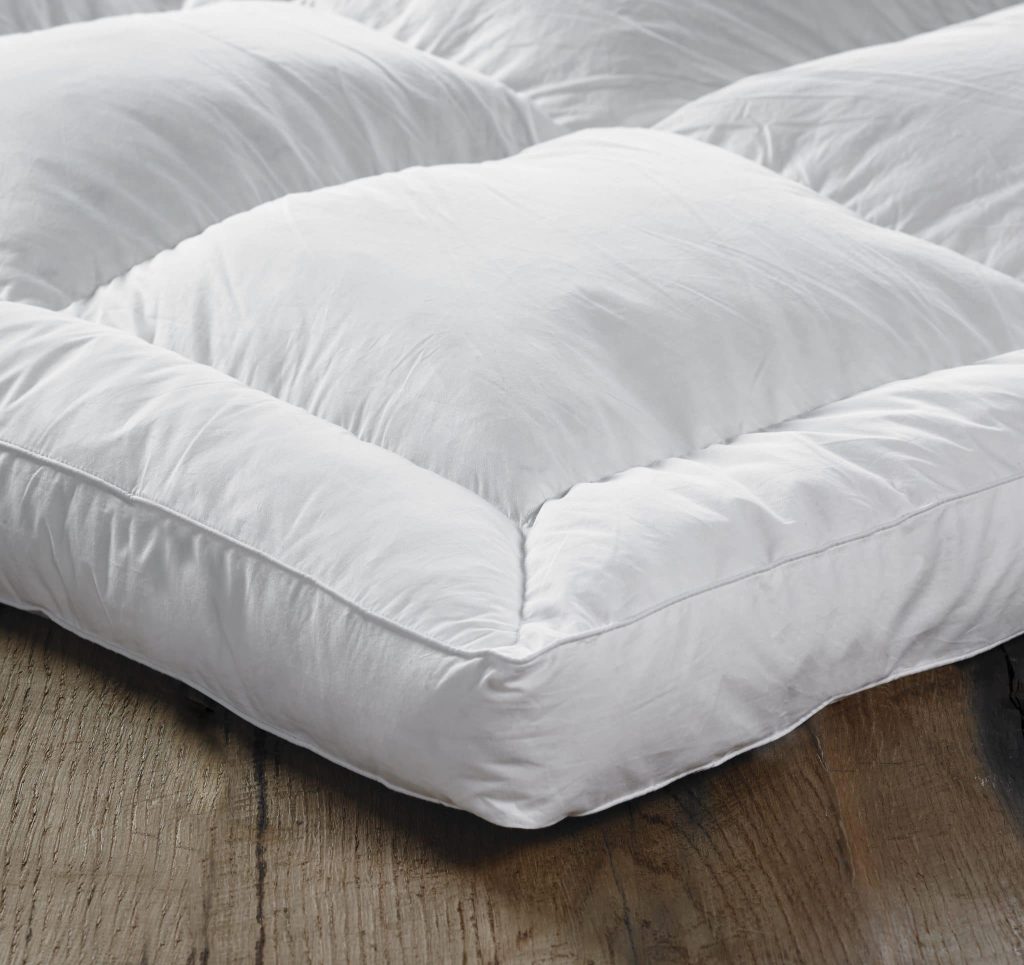 Silentnight Airmax Topper
These mattress toppers are very affordable.
It's allows better airflow to keep you cooler at night.
The hollow fiber isn't as comfortable as others we tried
It is less in thickness making it easy to take off.
It is easily washable in machine.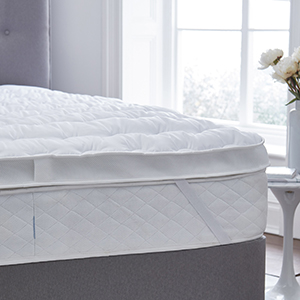 Eve Mattress Topper
This topper offers same memory foam which is used in Eve original mattress.
It prevents overheating and isolate movement
It allows you to stay cool at night
This topper comes with clever straps, which keeps topper on the mattress
The topper is very handy
The Simba Hybrid Topper
This mattress topper is resilient.
It offers several layers to give a decent sleep.
Surface layer is softer and breathable than several toppers followed by a cooling layer.
Spring layer offers a fine level if support. That's why it is called hybrid.
This topper allows head to dispel nicely; despite of several layers it can be easily unfurled.
It also helps alleviate aches which seems far fetched but is real.
Soak and Sleep Soft As Down With Silk Topper
This mattress topper is bit firm.
It has a layer of silk to keeps the moisture away and you cool.
The Soak and Sleep is also machine washable topper at 30 degrees
You can flip dry it as well, but using a high-capacity machine would be convenient.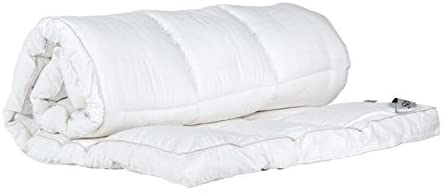 Woolroom Deluxe Wool Topper
Natural fibre is an alternative to memory foam if you like things unadulterated.
It's prepared from wool and is enclosed in cotton.
Due to fine isolation of wool, you never get too hot
It is very thin topper of about 4cm
If you need something to cover a low quality mattress, this topper isn't the one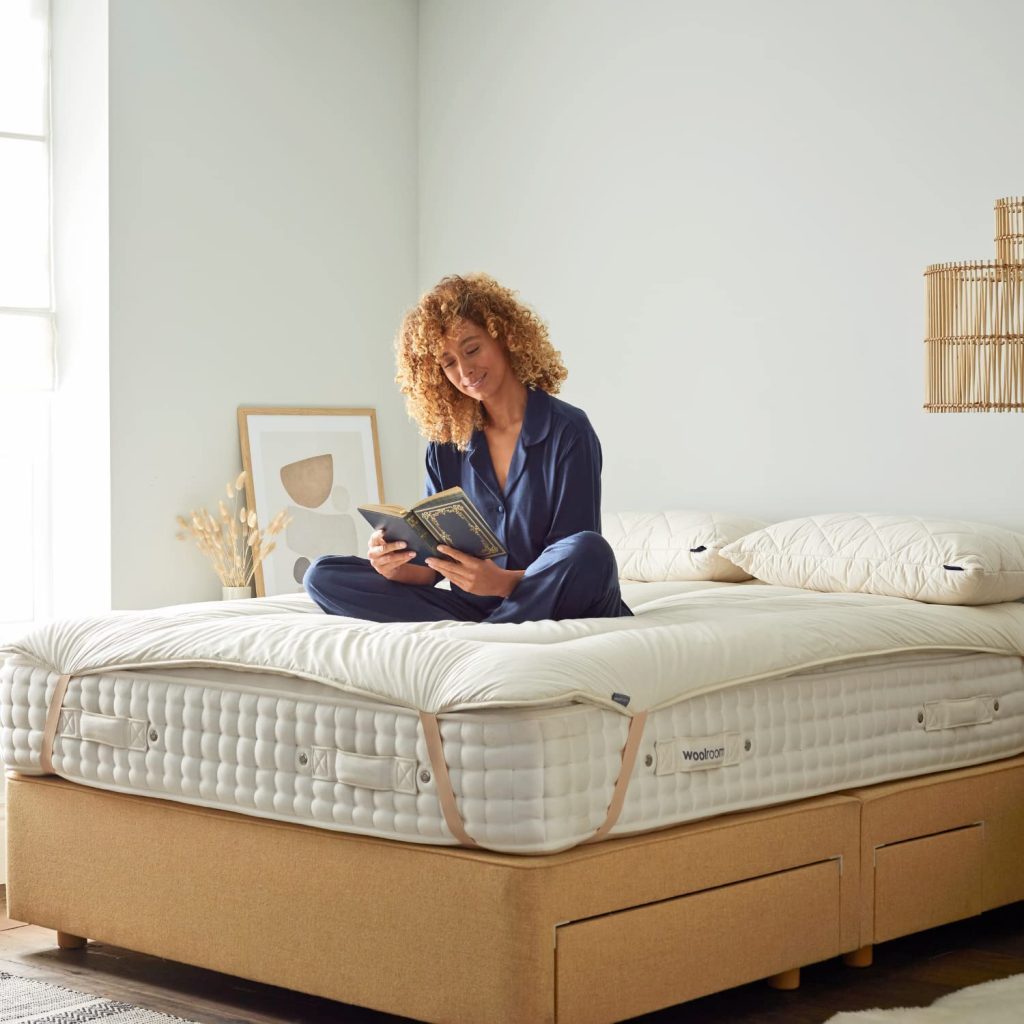 Loaf Duck-Feather Topper
The topper is reasonably priced for offers a natural feather filling.
Their outer layer consists of cotton with duck feathers inside.
Fibres inside are best temperature regulators
It has a square-pocket design which keeps the filling in place.
Conclusion
Before you take your mattress toppers to laundry, you must read the safety instructions. If it's not machine washable, you might have to hand wash it to remove any stains.
Sprinkling baking soda on topper for thirty minutes before vacuuming could rid of smell and dust. For more stubborn stains, use damp cloth with a nice stain remover and gently life the stains.
Among all, Panda memory foam mattress toppers provide better comfort and support. Naturalmat topper consists of Natural fibre to keep you comfyy.