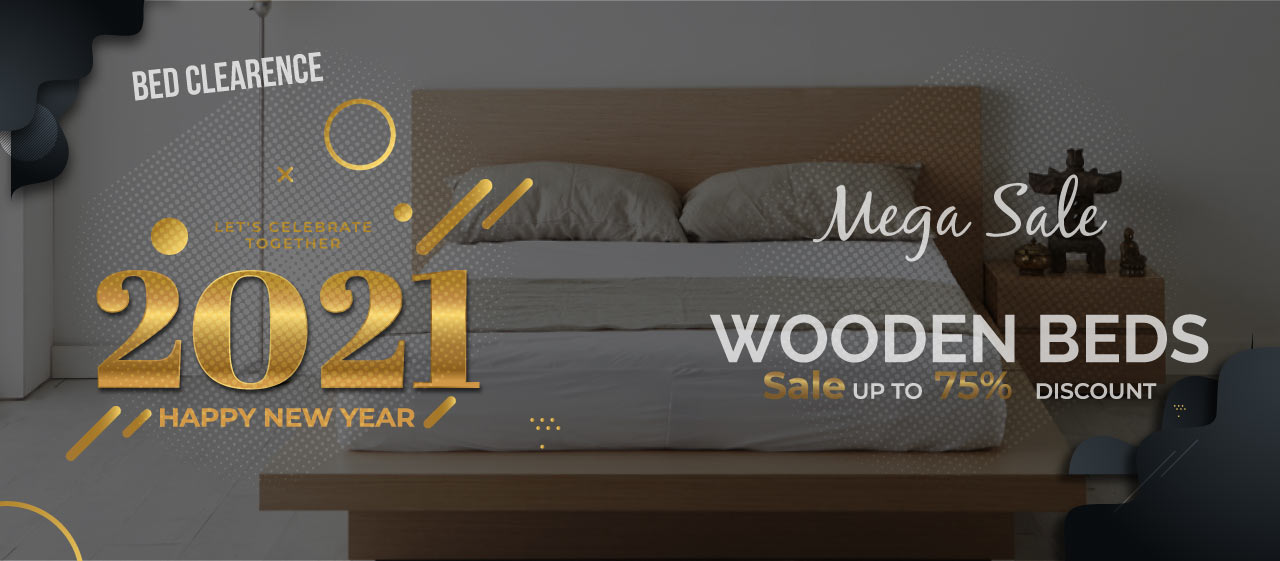 Wooden beds are so versatile because they come in a wide range of designs, colours, sizes and shapes making them suitable for most bedrooms. Solid wooden bed frame are also extremely sturdy meaning they last for a long time, so they're a great investment piece. Here are some things to consider when choosing your wooden beds.
What size wooden bed do I need?
One of the most important things to consider when choosing your new bed frame is which size will fit best in your bedroom. Wooden king size beds and double bed frames are popular sizes in most master bedrooms as they provide enough space for two adults to sleep comfortably.
However, if you have a big bedroom with enough of an area to hold it, choosing a super king bed will make you feel like you're staying in a 5 star hotel every night and give you unrivaled space to sleep in luxury.
Many people think solid wood beds will be too expensive and therefore may overlook them. Nowadays, wooden bed frames come in so many different styles from simple to extravagant, and so do the prices.
£

329.00
Estimated delivery between 2021/01/27 - 2021/01/30