Headboard Buying Guide
Introduction
When it comes to furnishing your bedroom, a headboard is an essential element that can enhance the overall look and feel of your space. However, buying a headboard on a tight budget can be challenging. The good news is that with a little creativity and strategic planning, you can find a stylish headboard that fits your budget. In this article, we will explore some budget-friendly tips and tricks to help you purchase the perfect headboard without breaking the bank.
Determine Your Budget
Before you begin your headboard search, it's important to establish a realistic budget. By setting a specific spending limit, you can narrow down your options and focus on headboards that fall within your price range. Consider how much you are willing to spend and be mindful of any additional costs such as delivery fees or installation charges.
Explore Secondhand Options
One of the most cost-effective ways to buy a headboard is by considering secondhand options. Check local thrift stores, consignment shops, or online marketplaces where you can find pre-owned headboards at a fraction of the original price. Be patient and persistent in your search, as it may take some time to discover the perfect piece.
DIY Headboards
If you have a knack for crafts and a willingness to get creative, why not consider making your own headboard? DIY headboards can be an excellent way to save money while adding a personal touch to your bedroom. You can repurpose old doors, salvage wood, or even use fabric and foam to create a customized headboard that fits your style and budget.
Look for Sales and Discounts
Keep an eye out for headboard sales, discounts, and special promotions offered by furniture stores. Subscribe to newsletters, follow social media accounts, or sign up for alerts to stay updated on any upcoming deals. Timing your purchase during seasonal sales or holiday weekends can help you snag a great deal on a headboard.
Compare Prices and Shop Online
Before making a final decision, it's important to compare prices from different retailers. Shopping online allows you to easily compare prices, read customer reviews, and find the best deals without leaving your home. Look for reputable online furniture stores that offer competitive prices and quality products.
Alternative Options
If a traditional headboard is beyond your budget, consider alternative options that can serve a similar purpose. For example, a large tapestry, a row of decorative pillows, or even a bookshelf placed behind your bed can create a unique and budget-friendly focal point. Think outside the box while reading Headboard Buying Guide  explore unconventional alternatives that align with your style and budget.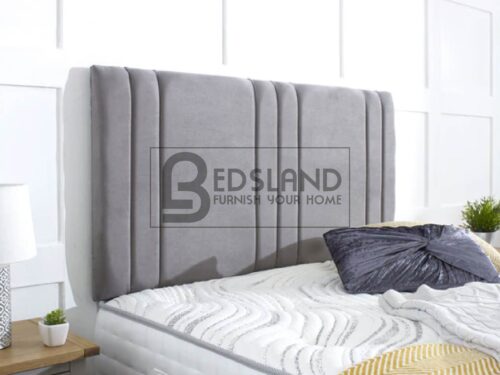 Adjustable or Wall-Mounted Headboards
If you're open to alternative options, consider adjustable or wall-mounted headboards. Adjustable headboards can be a budget-friendly choice as they are designed to fit various bed sizes, eliminating the need for additional purchases when you upgrade your mattress. Wall-mounted headboards offer a space-saving solution and can be less expensive than traditional standalone headboards.
Take Advantage of Price Match Guarantees
Before making a final purchase, check if the furniture store offers a price match guarantee. Many retailers are willing to match or beat a competitor's price for the same headboard. By taking advantage of price match guarantees when looking for headboard Sales you can ensure that you're getting the best possible price without compromising on the quality of the headboard.
Don't Overlook Local Manufacturers
Supporting local manufacturers can often lead to cost savings. Look for local furniture makers or craftsmen who offer handcrafted headboards. By buying directly from the source, you may find unique, high-quality headboards at more affordable prices compared to larger retail chains.
Keep an Eye on Online Auctions
Online auction platforms can be a treasure trove for budget-conscious shoppers. Browse through online auctions to find headboards Buying Guide that are up for bidding. Remember to set a maximum bid limit and stick to your budget to avoid overspending. Online auctions provide an opportunity to score great deals if you're patient and strategic in your bidding.
Conclusion
Buying a headboard on a tight budget doesn't mean you have to compromise on style or quality. By following these budget-friendly tips and tricks, you can find a headboard that not only enhances your bedroom but also fits your financial constraints. Remember to set a budget, explore secondhand options, consider DIY Headboards, and take advantage of sales and discounts. With a little patience and creativity, you'll be able to transform your bedroom without emptying your wallet.
checkout bedsland Headboard Collection